'Don't screw up your life with an Airbnb': Dave Ramsey didn't mince words when this North Carolina woman floated the idea of refinancing her home to buy a vacation rental — here's why
'Don't screw up your life with an Airbnb': Dave Ramsey didn't mince words when this North Carolina woman floated the idea of refinancing her home to buy a vacation rental — here's why
Do you like this Article ? 
Sign up HERE for your FREE M&M Account to receive more Real Estate related information and news and THIS article.
M&M Membership includes:  FREE Coaching Events & Workshops, access to our Real Estate News Group (Local & National Real Estate and Financial News), access to social media marketing tips and nuggets, So Cal weekly market report, and much more.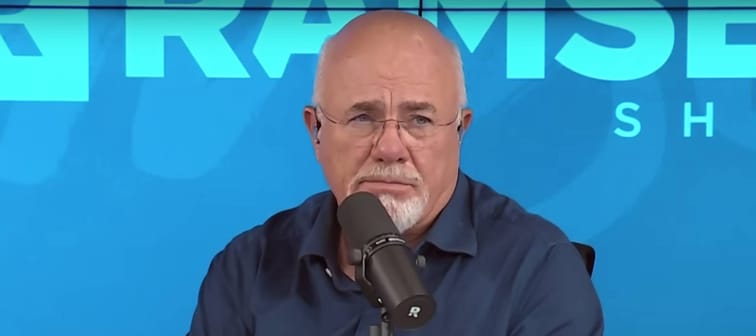 What Ramsey is worried about
Listing your home on a short-term rental site like Airbnb or Vrbo sounds like a great idea in theory. Nightly per-room rates have risen 36% since 2019 with an average of more than $200 per night in North America. That's more than $6,000 per month if you can rent the room every night.
At first blush, it sounds like a passive income dream, but running a short-term rental property can quickly turn into a nightmare.
"This is not: 'I'm going to just go to the mailbox and collect a bunch of checks,'" Ramsey says. "Airbnb is a lot of work."
Maintaining an Airbnb is essentially like operating a small business, Ramsey says. Much like running a hotel, Airbnbs demand intense involvement: you're responsible for keeping the place clean, making repairs and being available to renters for emergencies or questions.
On top of that, you're generally dealing with new tenants every few days. And short-term tenants can be more careless with property than long-term renters.
"They'll destroy your property," Ramsey says. And while you're stuck doing the clean up, you may have to contend with angry neighbors complaining about noise.
Finally, there's a growing backlash in certain cities against short-term rental properties — especially in downtown cores or high-tourism areas. Some cities are starting to restrict the type of eligible dwellings, require costly licenses, impose additional taxes and only allow you to rent out your primary residence.
Even if your area doesn't currently have restrictions on rentals, the laws could change — leaving you on the hook for a home you suddenly can't rent out.
Alternatives to Airbnb
Airbnbs may not be the get-rich-quick plan you'd hope for, but that doesn't mean you can't earn passive income on any property. If you want to make money on residential housing, Ramsey suggests "buy[ing] cheap houses in bad ends of town."
A low-income rentals provide a higher return on investment rent-to-value than high-end rentals in nicer areas, he says. Ramsey himself purchased a house for $11,000 many years ago that paid a monthly rent of $1,500.
However, that route involves a lot of trouble: he recalls collecting rent personally on the doorsteps of his tenants' homes weekly.
And borrowing against your primary residence for an investment opportunity could be risky — especially with mortgage rates as high as they are these days.
For those who want to make some extra cash being a landlord, there are alternative options that don't involve the risks of dealing with tenants directly. Real estate investment trusts (REITs), for example are publicly traded companies that own income-producing real estate like apartment buildings, shopping centers and office towers. They collect rent from tenants and pass that rent to shareholders in the form of regular dividend payments.
You could also consider crowdfunding platforms, where you can buy a percentage of physical real estate — from rental properties to commercial properties. Some options are targeted at accredited investors, sometimes with higher minimum investments that can reach tens of thousands of dollars.
If you're not an accredited investor, many platforms let you invest small sums, even as low as $100.
SPONSORED
Streamline your debt repayment
Having a single loan to pay off makes it easier to manage your payments, and you can often get a better interest rate than what you might be paying on credit cards and car loans.
Credible is an online marketplace offering personalized loan options based on your unique financial situation.
When you consolidate your debt with a personal loan through Credible, you can roll your payments into one monthly installment. Find a lower interest rate and pay down your debt faster with Credible today.
BY Coryanne Hicks
Source: https://moneywise.com
The Real Estate Market is Cyclical, Don't Panic, Adjust! The Real Estate market is cyclical. The data shows, and it's clear that we are experiencing one of the toughest real estate markets in the past decade. As bad as it is, there are certain agents who do well,...